Make your own wedding rings as seen
on Channel 4's "Kirstie's Vintage Home"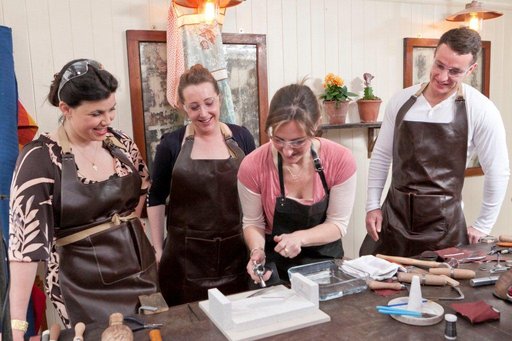 Rachel was asked to appear on "Kirstie's Vintage Home" programme in a special wedding edition which aired on Channel 4 in November 2012.
Rachel taught a lovely couple, Amy and Craig, how to make their own wedding rings, and Kirstie how to make a silver bangle that became a gift for the bride-to-be.
The footage for this episode is unfortunately no longer available, but we are still featured in the book that accompanied the series: www.hodder.co.uk/Books/detail.page?isbn=9781444730586
You can also watch our You Tube video on wedding ring making here.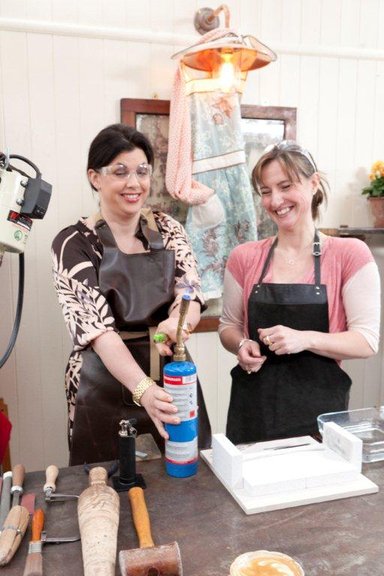 See our Pinterest board for more photographs 

Make your own wedding rings as seen on
Rock n Roll Bride
Kat Williams, blogger at Rock n Roll bride, visited the workshop with her husband Gareth to make themselves a pair of silver rings.  She wrote about her experience on her blog. If you're visiting us from the link on her blog, thank you for stopping by!  We loved the piece she wrote, and the accompanying photos by  Emma of Emma Lucy Photography. 
Here are some of our behind-the-scenes photos from the day…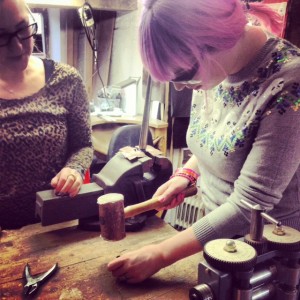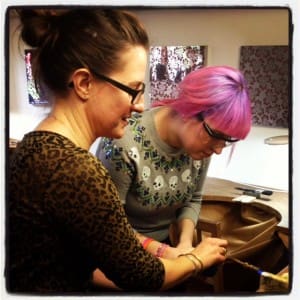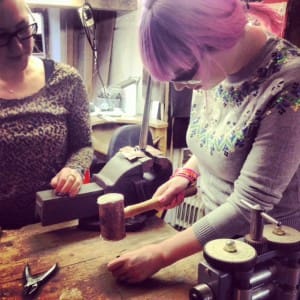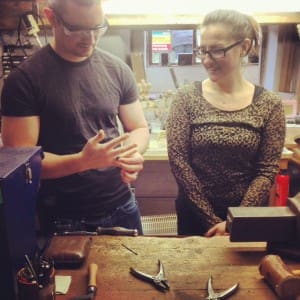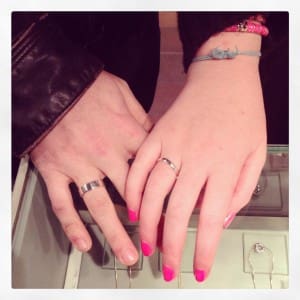 Many couples have made their own wedding rings or commitment rings with us, and it's such a wonderful and memorable thing to do.  You're guided through every step and shown the traditional techinques of a jeweller in our fully equipped workshop.  As Kat writes "not only was it a super enjoyable day, but wearing something your partner has actually handmade for you somehow makes it feel even more special, don't you think?"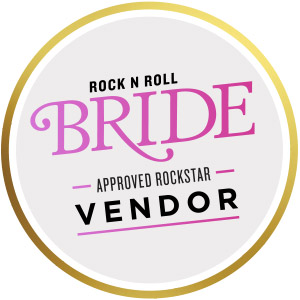 You can also watch our You Tube video on wedding ring making here.