On the bench… the making of our Globe Tide pendant
On the bench today… the making of our Globe Tide pendant (with cuttlefish casting!)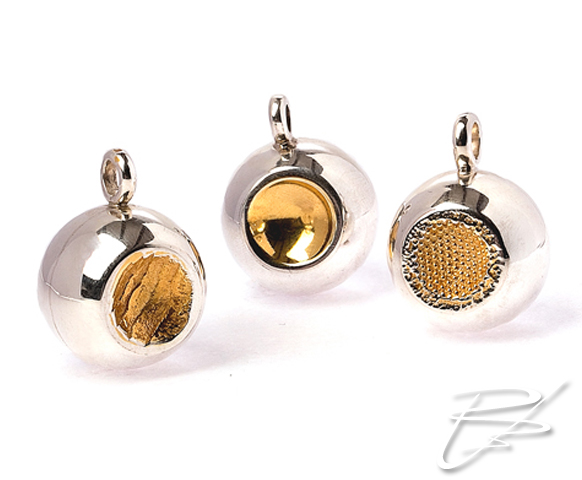 The workshop is always buzzing with activity. The sound of hammering, sawing and polishing spill into the shop but it's not often we get the chance to sneak next door and observe an ancient jewellery making technique in action! Cuttlefish casting is used to make the gold plated discs in our Globe Tide pendant and here's a sneak peek into how it's done.
Cuttlefish, found washed upon beaches, have the ideal hard, boney exterior with a soft, carvable interior which can withstand very high temperatures.  The perfect organic mould!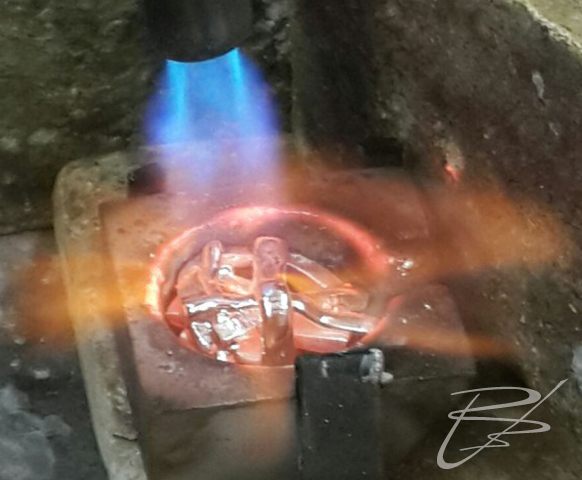 The temperature is rising! This can take a few minutes but is fascinating to watch
Click here to see a short snippet of the pouring process >>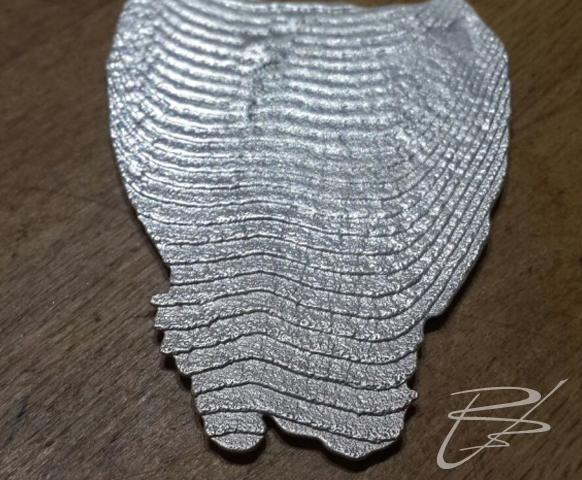 The cooled silver is released from the mould to reveal with a beautiful ridge textured surface
 A section of this will then be cut into a disc and shaped. Next a coating of  18ct yellow gold provides a rich contrast to the smooth silver sphere it will be fitted to.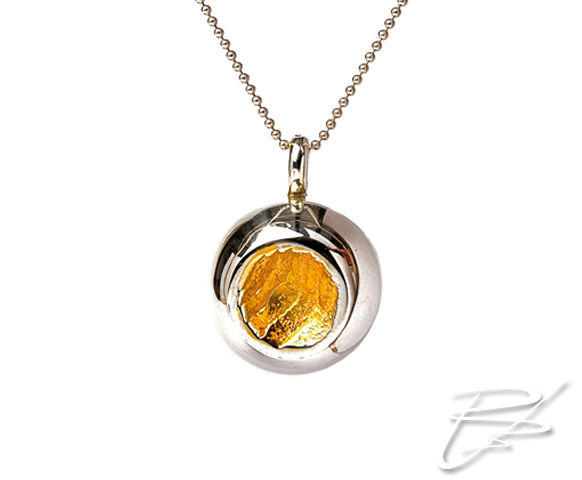 The finished pendant on a silver ball chain. Lovely!
 If this post inspires you then please check details about our 2 day Casting Course listed on our website under Wax Casting (the second day covers cuttlefish casting).