Time For Tea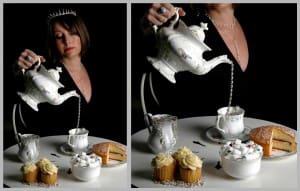 Husk large rings – Make a statement! Be bold, be bright, be beautiful! Silver and topaz, silver and pink tourmaline, silver and peridot.
Bud necklace – Reveal your inner self with these tiny shining spears of silver and gold, dynamically spaced on a long chain. Twist twice for the neck and four times for the wrist.  Silver and 18ct gold.  Approximate size of bud 15mm.  
Silver Seed – Solid silver seed sprouting Gold. Full of life and sensuality. Bracelet or necklace.  Each seed approximately 15mm.