All Dressed Up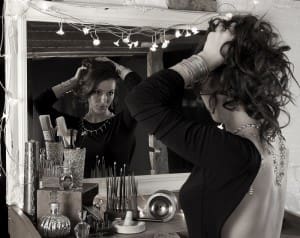 Fine Pod – Delicate and elegant, the arched links rise and fall with your mood. Can be fastened on any link, to be any length around the neck.  As shown in silver.  Approximate length 450mm.
Stratum bangles – Inspired by the rock formation of the North Cornish coast, each bangle makes its own mark and finds its own rhythm if placed together or they can remain aloof. 
Thorn – If you want to be cutting edge, this is the chain for you, be daring, be spiky. This exquisite Silver and Gold chain that will encircle your neck twice or wrist four times.  45cm chain.  Approximate size of thorn 10mm
Silver Seed – Solid silver seed sprouting Gold. Full of life and sensuality. Bracelet or necklace. Each seed approximately 15mm.