Save the Date – We're going to Bee 10!

Saturday June 20th – from 2pm til close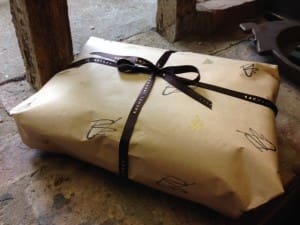 Pass the Parcel
Take part in our 'Pass The Parcel' with a chance to win one of our limited edition bee pendants or a wide range of amazing gifts from over 20 local businesses including Rebecca Clark Spa, Lush, Fuchsia Pink Florist, The Dressing Room and That Design Store.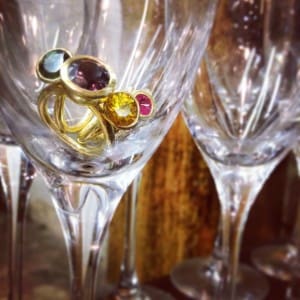 Cocktails and cupcakes
Who can resist? Sample a summer cocktail or two, specially created for Rachel Jeffrey by Mokokos Cocktail Bar and sample our 'flower' themed cupcakes provided by Heaven is a Cupcake.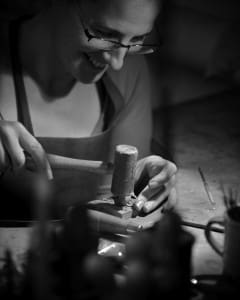 Jewellery making demonstrations
Come and watch our jewellery making demos throughout the afternoon in the workshop next door. We'll show you what you can achieve on a one day course in this beautiful setting. Beginners are always welcome and we can talk you through the various courses available.

10 gold bees to celebrate 10 years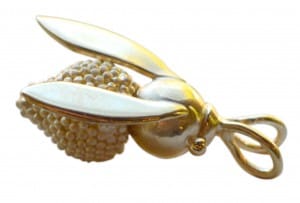 Our new range of bumble bee pendants will be on display in the shop – so buzz on over and take a look. These bees are very special. Inspired by the mill's surroundings, Rachel has hand crafted the bees using historical silversmithing techniques. There are only 6 limited edition gold plated bees available for purchase so don't miss out!!
But that's not all – we also have a whole hive of bee pendants comprising of solid silver, silver and gold and diamonds just waiting to get out.