Join the Great British Bee Count and win a golden bee pendant!
The weather's getting warmer, the flowers are blossoming and we have teamed up with invertebrate conservation charity Buglife to help the bees. By getting involved in the Great Bristish Bee Count and helping to monitor our bees you could be in with a chance of winning a gold plated, silver bee pendant, designed by Rachel and crafted here at the mill.
On designing the bees Rachel said, "I have always wanted to include a bumble bee in silver or gold to my collection and these are going to be very special. Taking inspiration from The Mill's surroundings is very important to me and I have managed to include a traditional silversmith method of granulation in the making of the bee to achieve the fluffy texture to the body. This very much reflects the way I work as a designer, using historic techniques as much as possible."
Organised by Friends of the Earth, Buglife and Waitrose, the Great British Bee Count aims to get the general public involved in monitoring the bee population and build on the huge success of last year's inaugural event, when over 23,000 people took part, spotting over 830,000 bees!!!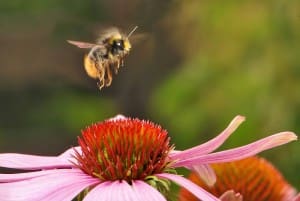 Our bees have lost much of their natural habitat in the last 60 years and are under assault from pesticides and intensive farming. Check out how you can help the bees and download the app here.
Matt Shardlow, Chief Executive of Buglife, said. "Buglife are delighted that Rachel Jeffrey has chosen to collaborate with us on this bee project. Buglife are leading the way in championing our bees both by lobbying government for positive change and through practical ground activity such as the creation of a national network of wildflower rich B-line meadows."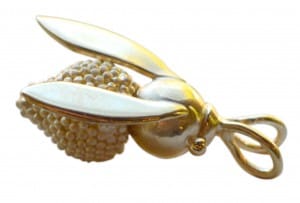 The app first went live at the beginning of May and anyone taking part this half term week will be entered into a prize draw with one lucky person winning a limited edition Rachel Jeffrey bee pendant to the value of £250.
To have a chance of winning the pendant, all participants need to do is complete their contact details when registering to download the app. Good Luck!!
For every bee pendant sold in Rachel's future collection, £10 will be donated to Buglife.
For more information and to download the app visit:  www.buglife.org.uk   www.foe.co.uk/page/join-great-british-bee-count-today