Why is handmade so special?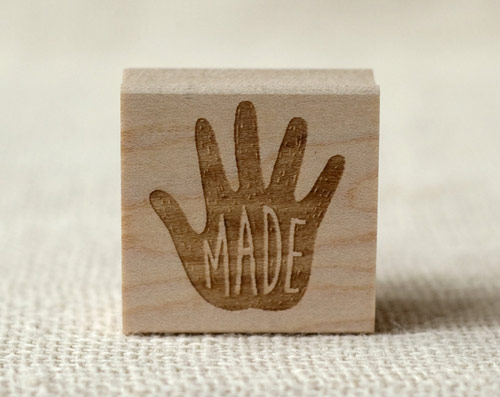 Handmade jewellery vs mass produced
It is a misnomer that the majority of jewellery on the market is machine made and mass produced. In fact, high street, mass produced jewellery has been hand assembled and finished by a human being somewhere along the way. That said, there's nothing like a piece of jewellery that has been handcrafted from initial sketch to the finishing polish by a trained goldsmith who is passionate about what they do. That is the essence of such an item – care and talent poured into the making process.
Crafting jewellery by hand is an ancient art and many of the silversmithing and goldsmithing techniques used today date back thousands of years. Whether it's a ring, bangle, or pendant, each piece begins it's life in the form of a sheet or wire. It then goes on a unique journey of heating, shaping, soldering, setting and filing and because this is done by hand there is a sense of warmth and weight to the piece that just cannot be achieved with any other way.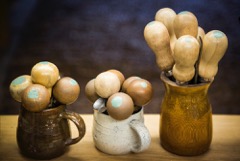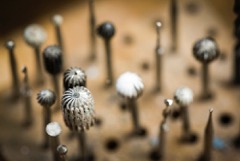 Here in Wheathampstead, you can peer through the window of our watermill workshop to see the jewellery being made, as well as hear the grinding, hammering and screeching of the tools being used. It's a creative buzz and customers love that. Other advantages include the selection of your own stone and  your design input. We pride ourselves on our stone knowledge and can advise on cut, clarity and colour within the parameters of any budget.
Every customers' story fuels our enthusiasm to get a project started and see it to the end.  Jewellery leaving our shop, whether a bespoke commission or a piece from Rachel's collection, is carefully packaged with love and pride.  We get a kick out of hearing about proposals with rings made in our workshop, meeting the girl who said 'yes', seeing wedding photos taken of the wedding bands we've made and catching stories on social media about surprise birthday presents being gifted. 
handmade (ˌhændˈmeɪd) adj – passionate about craftmanship,  unique pieces, esp keen on customer follow up and jewellery care!  
Contact us at info@racheljeffrey.com or give us a call on 01582 833800 to book an appointment and start your story.