Ways to wear – rings! Spring / Summer 2015 trends
'If you like it then you better put a ring on it – actually put more than one ring on it, put every single one you own on it. Pile them up.' Vogue.co.uk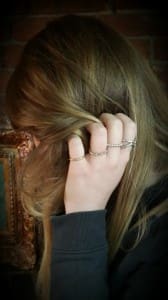 With so many striking themes influencing S/S 2015 fashion trends and the onset of numerous fashion weeks around the globe offering 'ways to wear', we've picked out a fab accessory look we can all pull off. It's not about wearing just one statement piece but about being bold and brave, with as many pieces as you dare! Match your existing rings with a new one for the eclectic feel and don't worry about overdoing it.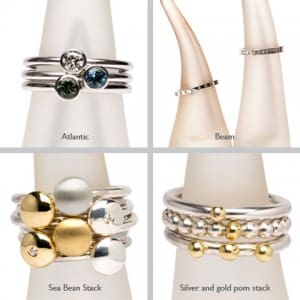 Some shapes fit and nuzzle neatly into each other which is great but not compulsary! Experiment with different shapes and show off  your own personal style – and have fun with it!
 See Cup Cake, Hundreds and thousands, Sea Bean stack, and silver and gold pom pom.